Ottawa Canada
May 2012 we went to the Ottawa Tulip Festival. Ottawa is a beautiful city. We stayed at the very nice Chateau Laurier.
FRIDAY we arrived and went to Major Hill to photograph tulips. We visited Major Hill park and the War Memorial. We had a very good bar food dinner of Cod at the Black Thorn Pub in Byward Market. Byward is a small 5 square block area with over 350 restaurants!!!
SATURDAY we took a tour bus to along Rideau Canal to Lake Dows to see more tulips. One the way back we stopped at the Natural History Museum and had lunch at a pub downtown and had a Pot pie. After lunch we explored Parliment Hill and had dinner at the Hotel. After dinner we returned to Byward Market for French pastries (we went back to the bakery for dessert a few times).
SUNDAY we toured the Parliament and saw their beautiful Library of Parliament. We tood the tour bus to the Canadian Musuem of Civilization and had dinner and watched the "End of the Tulip Festival" fireworks at Lake Dows.
MONDAY we toured Ridell Hall where the Govenor General lives. It is a beautiful estate where every foreign dignatary plants a tree. We went to the National Gallery of Canada Art and Notre Dame. For dinner we found a small but great little restaurant called Domas.
TUESDAY before we had to head to the airport we walked around Parliment Hill and had a tour of the Supreme Court building.
For more pictures, check out our online gallery.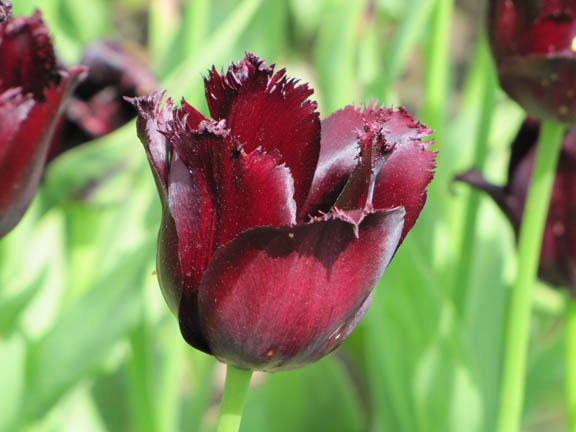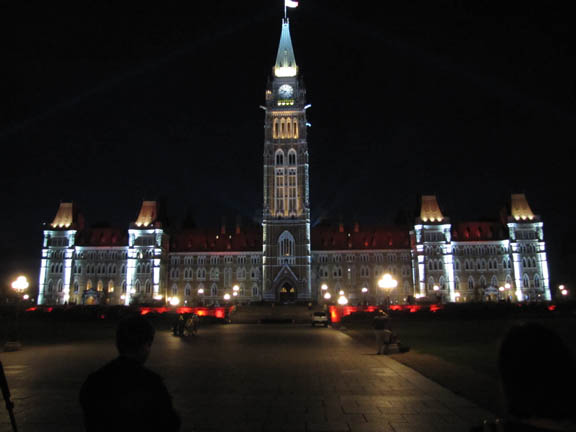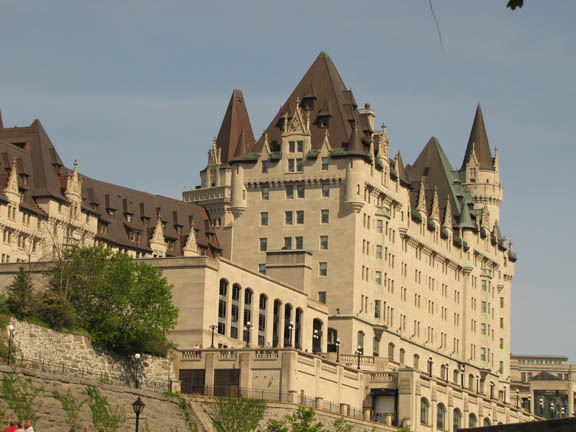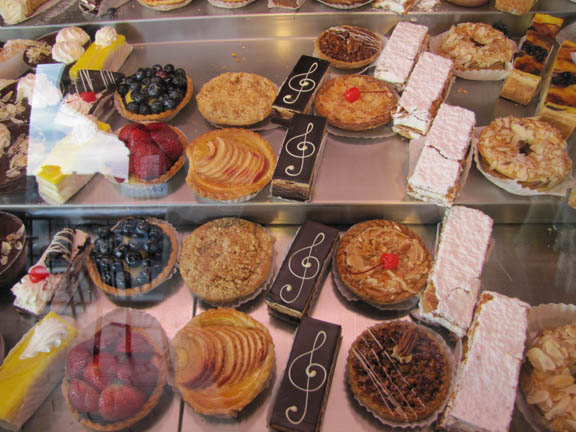 HISTORY OF THE TULIP FESTIVAL The tulip was a gift in perpetuity to the Canadian people for providing a safe harbor to the Dutch Royal Family during the Second World War. The festival's mandate is to preserve this heritage and celebrate the tulip as a symbol of international friendship by engaging local organizers, volunteers, artists, performers, tourists and festival-goers in what has become an annual ritual of spring and one of Canada's best loved and well-known cultural events.
During the occupation of the Netherlands in World War II, Dutch Princess Juliana and her daughters were sheltered in Ottawa.
In 1945, the Dutch royal family sent 100,000 tulip bulbs to Ottawa in gratitude
The most noteworthy event during their time in Canada was the birth in 1943 of Princess Margriet to Princess Juliana at the Ottawa Civic Hospital.
The maternity ward was declared to be officially a temporary part of international territory, so that she would be born in no country and would inherit only her Dutch citizenship from her mother.
In 1946, Juliana sent another 20,500 bulbs requesting that a display be created for the hospital, and promised to send 10,000 more bulbs each year.